Steve and Katie had a lovely wedding in Chanhassen (at St. Huberts), followed by a quick stop at Sunsets on Lake Minnetonka for some awesome pictures. Then off to The Reserve in Plymouth for a fabulous reception. They were really fun to work with! My second shooter (
Glenda
) was there for the ceremony and into the reception, capturing some great moments.
The first meeting...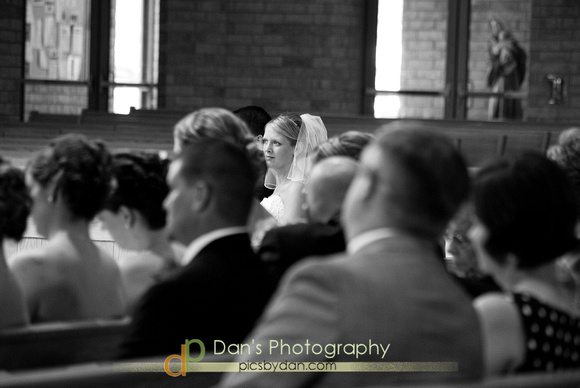 Glenda caught them coming down the isle.
And again at the alter (this is why a second shooter is soooo nice to have, especially at a Catholic wedding where the photographers are usually NOT allowed to move around).
Since I had to be closer to the front for "the kiss", Glenda was able to be in position to get them coming up the isle.
I believe this one is Glenda's as well.